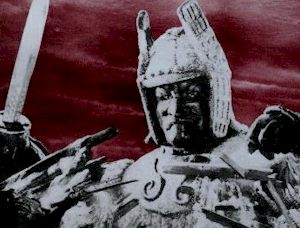 Well not to get to long winded, but they combined 2 of my favorite genres making this trilogy, you don't get any better than Jidaigeki crossed with a Daikaiju, just pure brilliance. The movies if this trilogy are amongst my favorite Japanese movies.
For those of you that don't know them, I recommend checking them out! Highly enjoyable on many levels. Here is a clip to check out, judge for yourself.
https://www.youtube.com/watch?v=CjJUHCPKyak

_________________
"the ground beyond is sour"